A swimming odyssey to beat anxiety, the women walking pioneers whose writing has deepened our affinity with the natural world, and illustrated guides to the ultimate campfire-cooked dinners… we've gathered some of our favourite ways to rekindle a connection with The Lakes, wherever you are.
Calming connection: Joe Minihane
(WATCH & READ)
"I wasn't a great swimmer, especially not outdoors. But the moment I got in, I fell in love with it," says writer Joe Minihane, whose battle with anxiety and discovery of outdoor swimming inspired his book, Floating: A Life Regained. "I didn't appreciate how calming it was, stepping into natural water. But the interesting thing was that when I got out, I realised I felt a darn sight better about everything than I had beforehand."
Soon after this first experience at the Hampstead Mixed Bathing Pond in London, Joe came across a book called Waterlog, in which the late nature writer Roger Deakin recounted his own wild swimming experiences. He decided to recreate Deakin's odyssey by swimming in every river, pond, lake and pool mentioned in the book, recording his odyssey in a blog and, later, his own book.
"Swimming outdoors just worked for me. It made me feel calmer, more centred. For the first time I wasn't standing on top of the world looking down at it. I was inside it, looking out – experiencing what Deakin called the 'frog's eye view'. I felt this deep connection with the natural world. And that was when I started to get better."
Watch this short documentary, Waterlog, which tells Joe's story, below; find out more about his life and work here; or dive in a read the whole book.
Credit – Ben Cox
Swimming home: Colin Hill
(WATCH)
While plunging into Ullswater might be but a daydream, memory, or 'maybe if you twist my arm…' for most of us, it's a shortcut home for our swim coach Colin Hill. During lockdown, when no other boats were out, his son filmed this beautiful silent footage of Colin swimming home across the lake after checking in on the endless pool at Another Place, The Lake.
Women walking pioneers: Dorothy Wordsworth
(LISTEN)
The excellent Countrystride podcast series celebrates the landscapes, culture, heritage and people of Cumbria and the Lake District through a unique blend of immersive field recordings, inspiring commentary and interviews – all shaped into a single walk presented by author, illustrator and ex-farmer Mark Richards and produced by David Felton.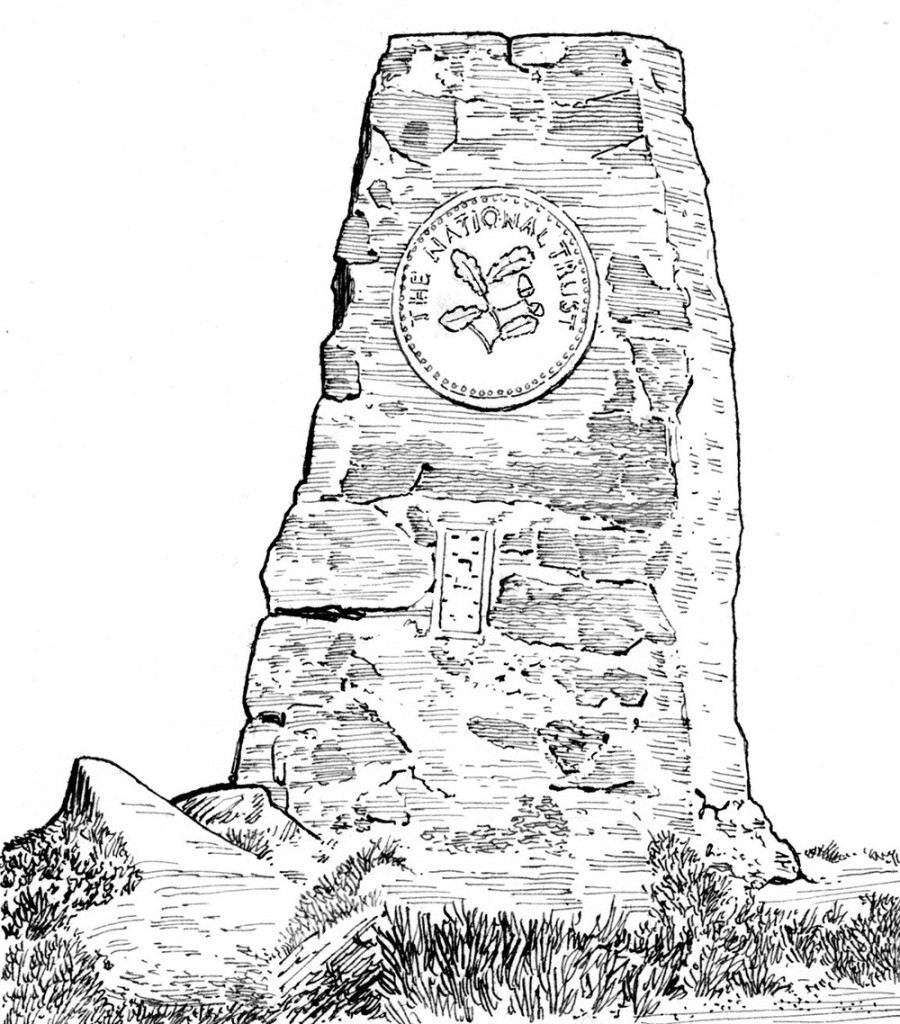 Illustration – Mark Richards
Covering everything from Cumbrian folk music to future farming, mountain rescue to 'smugglers, bombs and plague dogs', we heartily recommend making time to dig into the whole series. But episode #29 particularly caught our ears:
"…In which we take a lockdown-necessitated virtual walk up Scafell Pike with historian and author Kathryn Aalto, whose new book, Writing Wild, gives voice to women walking pioneers whose writing has deepened our connection to the natural world. Taking a 200-year overview of nature writing, we discuss the life and legacy of Dorothy Wordsworth, inspiration behind the most famous poem in the English language, and the key role she played in the lives of the Lakeland poets. Relocating briefly to the shores of Ullswater, we discuss the Romantics' backlash against industrial 'progress', learn why James Rebanks is Kathryn's Cumbrian hero, talk about how landscapes can heal both individuals and societies, and attempt to answer the question, when walking in England, how does it make you feel?"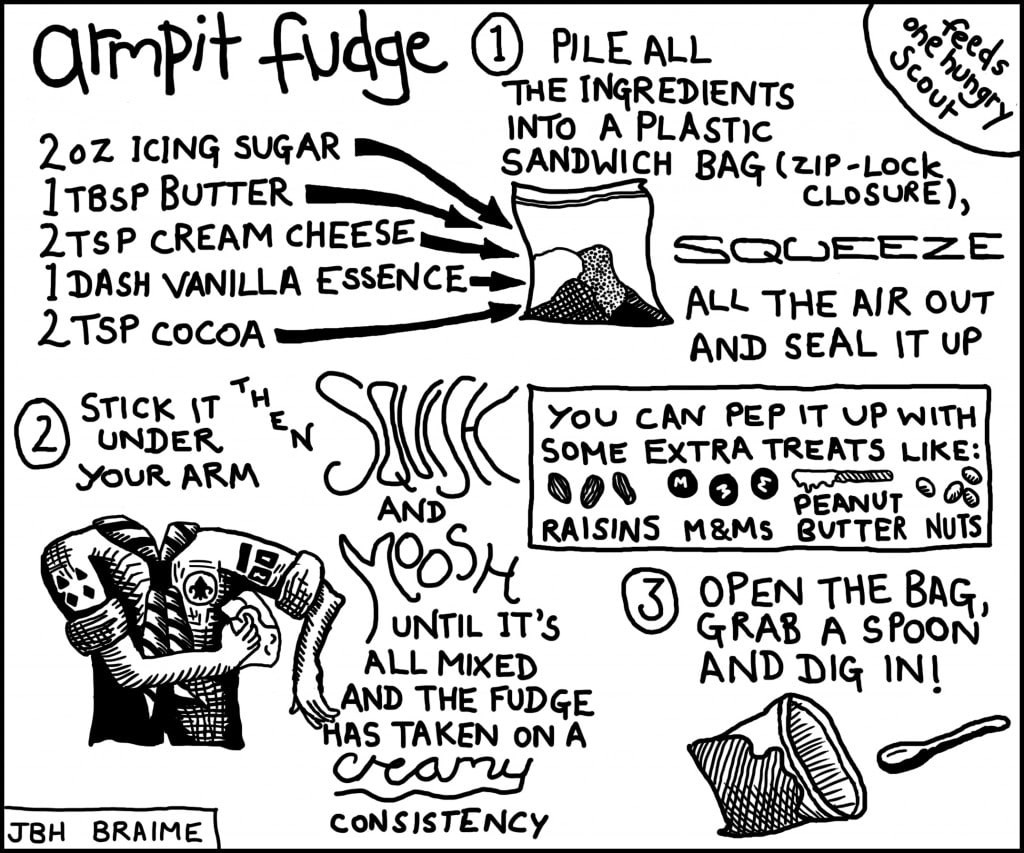 Joly used to draw these for Scouting magazine. "Presented in the style of Len Deighton's famous 1960s illustrations from the Observer and the Action Cookbook, my own cookstrips featured campfire recipes submitted by endlessly inventive scout leaders," he explains.
And while being able to gather around a big table with friends may still feel a way off in these uncertain times, a campfire beneath the stars is most definitely in order. So grab your dixie (large pot), tin foil and matches*, peruse the full collection of Joly's cookstrips for your menu, and savour the most timeless way in the world to cook dinner.
*and ziplock bag if you're feeling brave…