Popping the cork: Laurent-Perrier
Forget Dionysian decadence and Patsy levels of nihilism, our champagne partner Laurent-Perrier has filtered ethical and sustainable values into each and every drop. We look under the label to discover some of the ways these globally respected connoisseurs have committed to making the world a better place, one bottle at a time.
From curling vine to chilled glass, this centuries-old family-run house believes in creating premium Champagne that not only delights palates, but nurtures the environment too.
From their Tours-sur-Marne vineyards to our Cumbrian shores, Laurent-Perrier's responsible and innovative values instantly chimed with our own – making them a natural fit to be our sole supplier of the special stuff.
HOLISTIC HARMONY
Using nature's rhythms to guide their growing patterns, Laurent Perrier has embraced organic farming practices across its 150 hectares of vineyard – as well as working with other vineyards that share the same practices.
Together they shun chemical and synthetic fertlisers, pesticides and herbicides. Terroir and surrounding ecosystems remain at the forefront of production – making for a cleaner drop in your glass, too.
"Laurent Perrier has elevated sustainable grape-growing into an art form."
BOOSTING BIODIVERSITY
With its vineyards bursting with flowers and the buzz of pollinating insects, Laurent Perrier has elevated sustainable grape-growing into an art form. Sewing floral plants during the vine's fallow periods creates a harmonious habitat that enhances the delicate balance of nature. The result? More beneficial insects such as ladybirds creates a natural means of controlling harmful pests, a vibrant terroir that thrives with life, and grape quality like no other.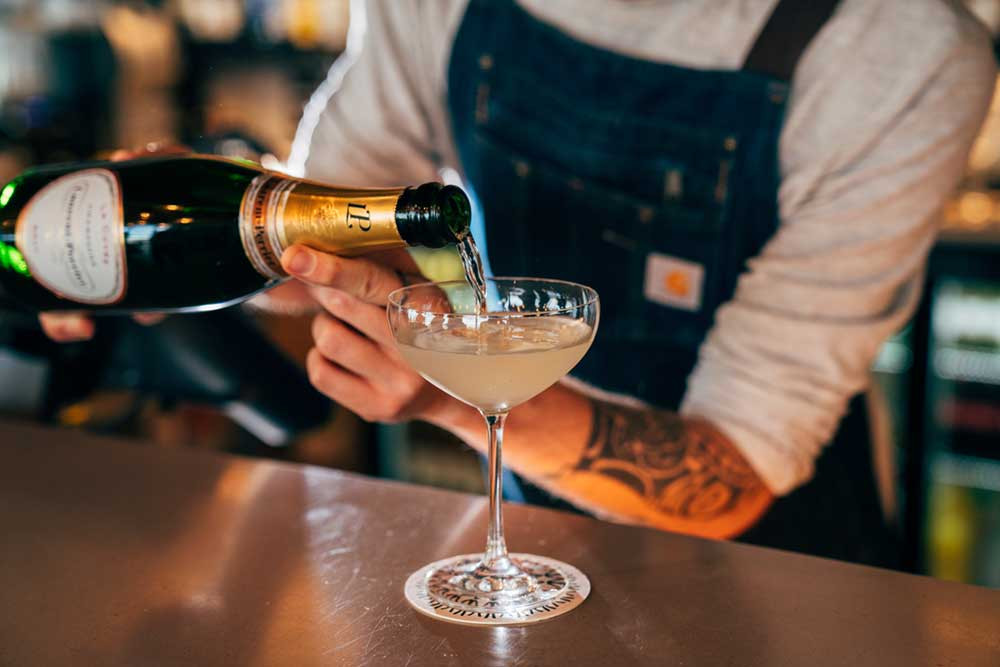 "We put great value in time – ageing our cuvées balances our wines, creating a very fine bubble and palate-scrubbing sensation."
FORWARD THINKING
While the Laurent Perrier story began in 1812 in the ruins of an 11th-century abbey, the real story is one of modern Renaissance. Innovation forms the bedrock of their approach, brought to the fore with the introduction of stainless steel vats to control first fermentation in the early 1970s, and now macerating with grape skins for a more impactful flavour profile.
Through technology and experimentation, today the house continues to push the bracket; take, for example, their pioneering use of natural pheromones to interrupt the breeding cycles of harmful insects, and experiments in cover crops between rows to reduce erosion and naturally enrich the soil.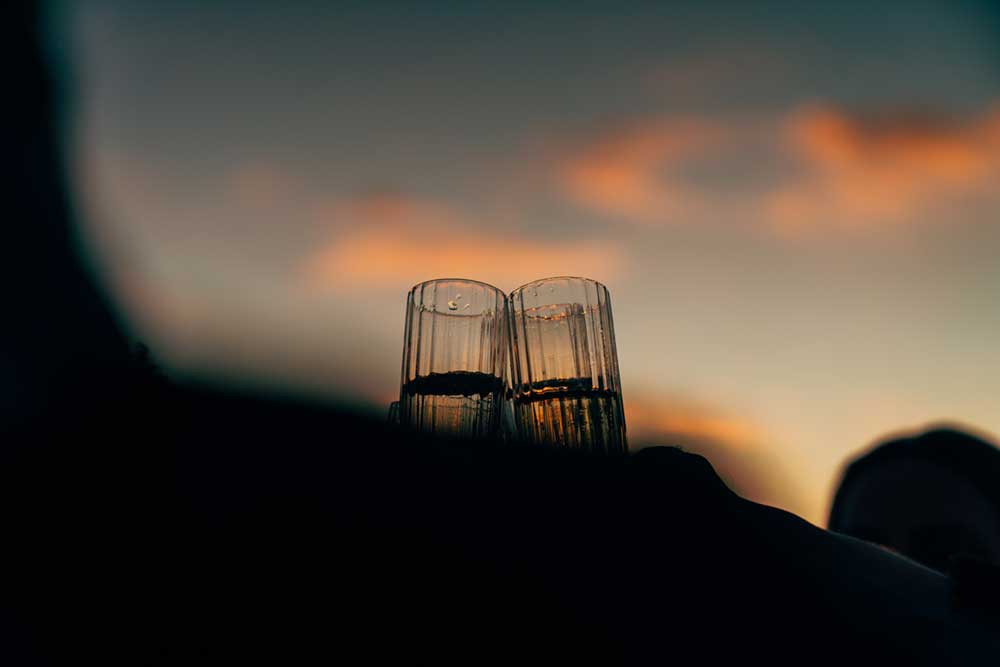 SAVOIR FAIRE
From establishing thriving growing conditions and perfecting blends, to ageing cuvées with Laurent Perrier perfection, creating their signature Champagne is an act of precision and alchemy. And while we could wax lyrical about production techniques, the buck stops with what's inside the bottle.
Freshness, elegance and purity are the defining features you'll find in your flute. Above all, "It needs to bring you joy," says Laurent Perrier's Josh Whitlam. "You should always want a second glass!'"
Make ours a magnum.
Taking centre stage this New Year's Eve, you'll find Laurent Perrier Champagne tastings in the library and a coupé-stacked Champagne tower setting the sparkling tone for our New Year's three-day house party break.