Tequila-macerated watermelon starter recipe
A starter of tequila-macerated watermelon, pickled rind, Kalamata olives and dukkha, straight from the Rampsbeck kitchen.
Tequila is a wonderful spirit to use in cooking as it has so much flavour. For the maximum effect, macerate the watermelon in the tequila for 24 hours.
This recipe uses the melon rind to make a fantastic pickle accompaniment to serve in salads, sandwiches or wraps. And the tequila left from macerating the watermelon makes a wonderful margarita…
Ingredients
Serves 6-8
½ small watermelon

100ml white wine vinegar

2 tablespoons agave syrup

8 white peppercorns

2 cloves

1 bay leaf

1cm knob of ginger, peeled

½ teaspoon yellow mustard seeds

½ teaspoon table salt

100ml tequila

1 quantity of dukkha*

80g Kalamata olives, halved and pitted

Micro coriander, to garnish
For the Dukkah
50g hazelnuts

50g almonds

10g black sesame seeds

10g white sesame seeds

1 tbsp coriander seeds

1tbsp cumin seeds

1 tsp fennel seeds

1 tsp flaked sea salt

1/2 tsp fresh pepper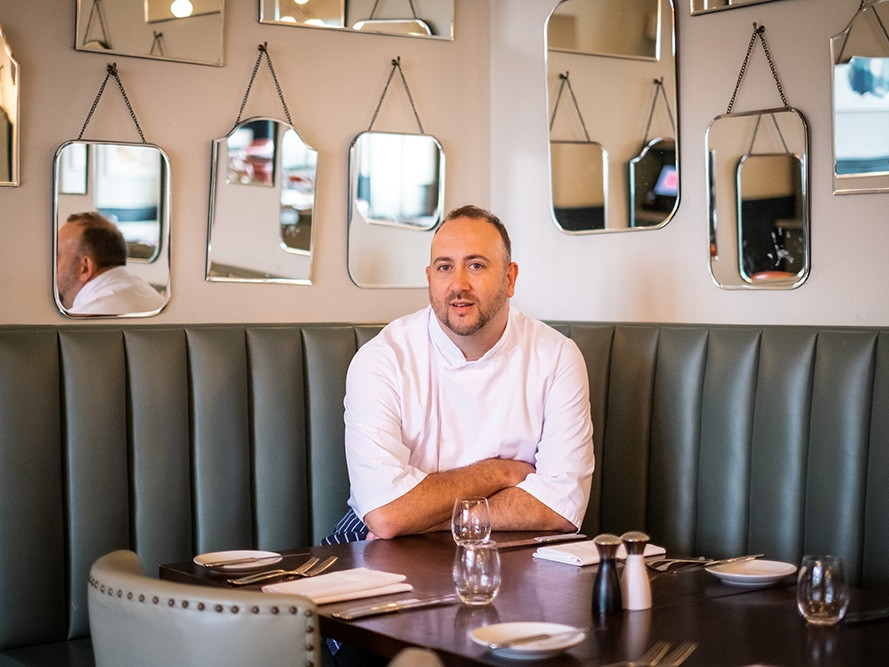 Method
For the dukkha – Preheat the oven to 180 ° C/ fan 160 ° C/ gas mark 4. Put all the ingredients into a roasting tin. Bake for 8–10 minutes until fragrant, then pulse in a blender to a crumb-like consistency.

Peel the green rind off the watermelon then carefully slice the white flesh off the pink flesh.

Cut the white flesh into roughly 1cm chunks.

Put the vinegar, agave, peppercorns, cloves, bay leaf, ginger, yellow mustard seeds and salt into a small saucepan and bring to the boil.

Add the watermelon rind and bring back up to the boil. Remove from the heat and allow to steep for 30 minutes.

Cover and refrigerate for at least 24 hours.

Dice the pink watermelon flesh into roughly 3cm cubes. Put in a shallow container and pour the tequila over the top.

Cover and refrigerate for at least 24 hours, gently shaking a few times to ensure all the cubes are covered.

Strain off the watermelon cubes and lay on a tray. Dip each watermelon cube into the dukkah so that half the cube is coated.

Top with a slice of watermelon rind and an olive half. Garnish with the micro coriander and serve.